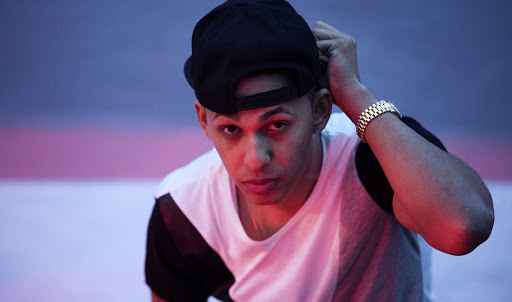 Whenever one sets out to make music, they want their music to be the best. Musicians and artists want their idea, vibration, and intent for the song expressed in the sound and beat accompanying the song; this is where music production comes into play. Songwriting, Arranging, Tracking, Editing, Mixing, and Mastering are all a part of the music producers' job; they mold the song into a masterpiece.
Jamaica has produced some of the most excellent musicians of all time, and a contributing factor to Jamaica's success is its producers. Here, we highlight some top musicians in Jamaica and how they have contributed to the Jamaican music's uniqueness.
Stephen McGregor
Affectionately called 'di genius,' Stephen McGregor is the producer at Big Ship or Di Genius Productions. Stephen is the son of the famous Freddie McGregor; his introduction and attraction to music began at a young age. Working with top-class artists such as Elephant Man, Sean Paul, Bounty Killer, Da'Ville, and Movado, who also recorded "Weh Dem a Do" on his "Red Bull & Guinness" riddim in 2006. Producer Stephen McGregor has worked with the likes of Drake, Ne-Yo, and Estelle on the international scene. McGregor was given credit for bringing dancehall music to the mainstream after producing Drake's hit 'Controlla.' In 2007 American Publishing Company announced a written deal with Mr. Stephen McGregor; we expect great things.
Notnice Records
While producers phase is and out, Notnice is considered one of the number one producers in dancehall music. Owned by Reggae artist Vybz Kartel and his business partner Ainsley "Notnice" Morris. Working with artists like Vybz Kartel's on his number one singles "Last Man Standing," "Cake Soap," "Mama," and "Get Wild. He also worked on Jah Vinci's " Watch Yuh Friends," Shawn Storm's "My Life" Popcaan's "Gangster City," and "Dream." These hits are mostly number ones on local charts.
Chimney Records
Producers Jordan McClure and David Hayle, have worked with the best to include, Bounty Killer, Beenie Man, Mavado, Vybz Kartel, Elephant Man, Konshens, Zagga, Aidonia, I-Octane, Tarrus Riley, Chris Martin, to name a few. This incredible lineup of artists is what made Chimney records a Jamaican household name. Though Chimney Records has been around for over 12 years, they keep hitting the target by producing up and coming stars like Shenseea, Govana, and Jahvillani, with these artists under their banner, we can all expect to hear more of them.
Head Concussion Records
The Head concussion record owned and operated by music producer Tarik 'Rvssian' Johnston. Head concussion records have worked with notable artists such as Demarco, Tarrus Riley, and Blak Ryno. This label represents the best mix of age, culture, music, and production. Head Concussion entered the international market with its track 'platinum-certified' by the Recording Industry Association of America (RIAA) after Sean Paul's and Farruko 'Passion Whine' hit. From riddims, instrumentals, mix tapes, and overall music production, Head Concussion Records does it all.