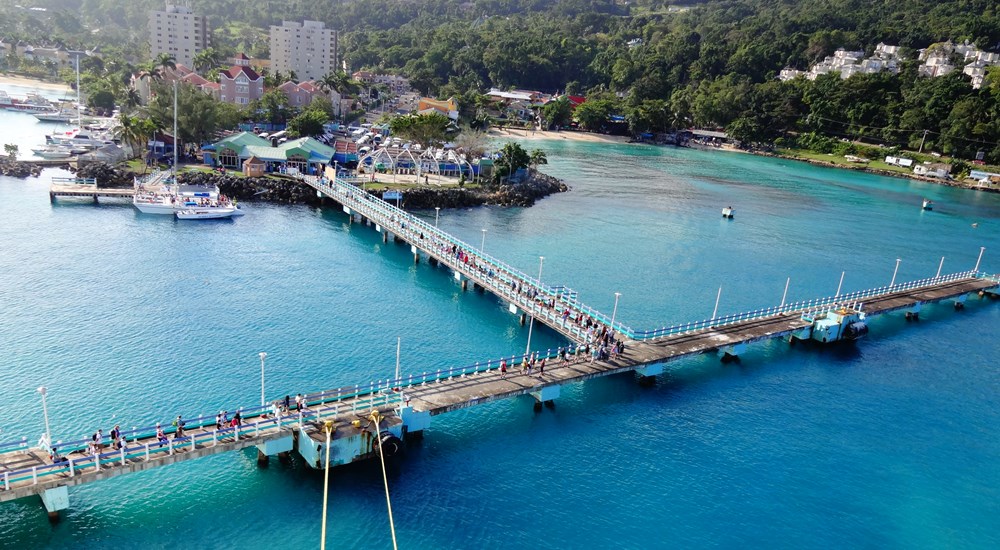 To date, there are five cruise docks in Jamaica. They are in Falmouth, Ocho Rios, Port Royal, Montego Bay, and Port Antonio. These shipping docks strategically placed throughout the island offer tourists the best experience within meters of them arriving on the island. Jamaican music can specialize art vendors on the docks to guided tours and activities to where every guest may see fit. We know Jamaicans to excel in the entertainment of tourists. Now, let us talk about each port and what you can expect upon arrival.
Ocho Rios Port
Ocho Rios is as calm and beautiful as its name suggests. We regard the Ocho Rios Cruise Port as the top cruise destination in Jamaica. One favorite among tourists, Ocho Rios, offers the best of what visitors will look for within walking distance from the port. A memorable year for cruises in Ocho Rios was in 2009 when over 200 cruise ships visited and docked in the Ocho Rios Port with over 870,000 passengers and crew members.
Visit Mystic Mountain and zip line through nature. Climb the Dunn's River Falls, see the dolphins at Dolphin Cove and enjoy some coconut water while driving through fern gully. These are experiences you do not want to miss and will remember forever. You can also try horseback riding, visit the Bob Marley Experience, and discover the Green Grotto Caves. For sure, you will not run out of things to do in Ocho Rios.
Port Antonio Port
Dock into the Errol Flynn Marina and be greeted by waving children standing on the pier. Enjoy the peaceful and serene beauty of Port Antonio almost immediately after leaving the ship. Visit the French man's Cove resort, and enjoy the beautiful beach, pay a visit to the trident Castle, go rafting down the Rio Grande, or pay a visit to Maroon Town. Enjoy the streams in the countryside or the sound of the river flowing in the hills. Nature lovers will almost definitely come back to Port Antonio for an extended stay as there is so much to do and experience.
Falmouth Port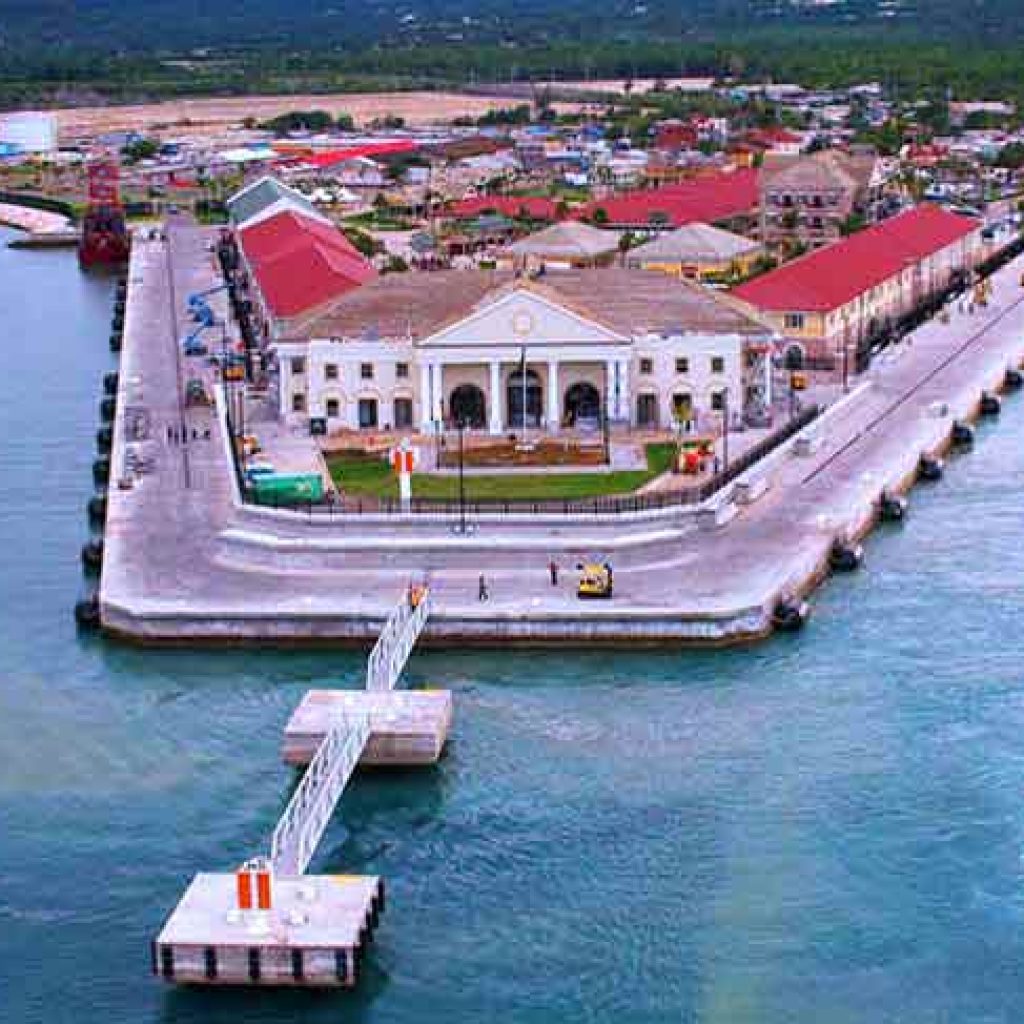 The Falmouth Port opened in 2011; Its beautiful historical building stands proud in the beautiful capital of Trelawny. Falmouth offers a wide range of activities that is fun for the entire family. Enjoy the Falmouth Swamp Safari animal park, take a tour of the great houses, go rafting on Martha Brae River, Tour the Hampden Rum Estate, stop at the local store along the pier, and do not forget to visit the local beaches in Falmouth.
Montego Bay Port
Home to the second-largest port in Jamaica. Montego Bay is known for its upbeat nightlife and desired activities. With excursions and activities like All-Terrain Buggy Adventure, vast golf courses, Catamaran Sail and Snorkel not to mention Secrets Adult All-Inclusive Beach Adventure; you can be sure that there is something for everyone. Take time to mingle with the locals in one of Jamaica's famous nightclubs. You can also check out Chukka Kayak and Zipline, Horseback Ride, and then you would see why Montego-bay is a favorite cruise destination when compared to other Caribbean countries.
Port Royal Port
In 2018 the Port Royal Port was re-established with the aid of a floating-pier walk called Seawalk. Port Royal is an attraction within itself as in 1692; Port Royal was the main trading port for pirates and travelers until, in that same year, an earthquake sank the entire area. While the city has been through many transformations, it is today known as a historical landmark and home to the newest cruise port on the island just a short distance away from Kingston. There is an endless amount of activities between Port Royal and Kingston. Most persons would agree that if you want to view an authentic Jamaican life, you may want to spend some time in Kingston, Jamaica.
They are fusing cultural heritage, history, and the uniqueness of the island. Cruising here offers an exclusive look into the life of the everyday Jamaican. Please take an in-depth tour of Port Royal, discover its history, take pictures inside its sunken buildings, and see what it has come to be. Visit the Bob Marley museum and get a chance to see the single bed he sings so passionately about. Hike the blue mountains or visit the famous Devon's house for Ice-cream. Visitors especially love the variety of artwork and paintings available for purchase; these will make incredible memorabilia they can remember and talk about for a long time to come.
Things to keep in mind when traveling on a cruise to Jamaica:
Local taxis and transportation are available near the ports for approximately $4 US depending on the distance.
Arrangements can be made for local tour guides, licensed with the Ministry of Tourism on the island, to ensure you get the best from your Jamaican experience or if you feel unsafe.
You can always check out your local cruise operator. Hotel receptionist or even Airbnb Experience for the area to ensure you have the best time you can.
Remember your sunscreen and shades if you need them, travel with water, and enjoy your time in Jamaica.